It's been a busy few months, arranging exhibitions in Birmingham and West London of work I've produced – that's Silent Signal and Altered Landscapes respectively. Altered Landscapes has received a four star review in the Londonist – "Whether the camera travels down a dark road or an insect emerges from its chrysalis, it's captivating stuff." It's at Watermans, West London, until Sunday 5 June if you want to similarly be captivated by its brooding subject matter and cinematography.
In early May I'll be at the renowned International Short Film Festival Oberhausen, where I will be screening the Silent Signal project. Plus I'll be discussing what it's like to collaborate with scientists and respond to complex scientific research with artists Samantha Moore and Charlie Tweed. If you're planning to attend the festival, join us on Saturday 7 May, 5pm, in the Lichtburg Filmpalast's Sunset screen.
Saturday 14 May, I will be taking part in the Ecstatic Truth symposium at the RCA, looking at how through the Silent Signal project the six artists have engaged with the idea of truthfulness in a variety ways, not strictly as animated documentary pieces. Am very much looking to hearing about how other speakers reflect on how animation can elicit a poetic truth.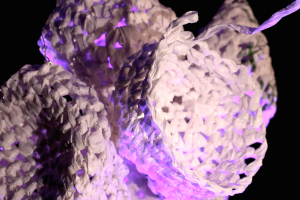 Silent Signal will at the same time be in exhibition at the Cultural Zone at the Wellcome Genome Campus in Hinxton. Perfectly placed at the locale where scientist Darren Logan and his sequencing machines are based, both of which are inspirations for Charlie Tweed's The Signal and the Noise. The exhibition runs from Friday 13 May to Sunday 25 September, and there will be activities and events happening throughout the exhibition period (details to be published online soon).
Later in May, Silent Signal will be exhibited in Vienna, Austria, at the ever-brilliant festival, VIS Vienna International Shorts, from Wednesday 25 May to Tuesday 31 May. If you are travelling to this year's festival do be sure to seek it out.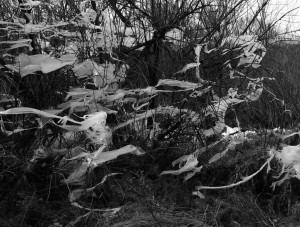 And finally, I will be attending the Altered Landscapes symposium on Saturday 21 May at Watermans – not as a speaker but as an interested party that has helped to shape the event. If you are curious about how art and culture can help us to make sense of conflict, displacement and human rights issues then book your ticket now. We have a fantastic line up of speakers: Michaela Crimmin (curator and Co-Director of Culture+Conflict), Áine O'Brien (Co-Director of Counterpoint Arts), artists May Abdalla and Juan delGado, plus Saphia Crowther (editor, Amnesty International) will chair discussions.
Images: The Signal and the Noise © Charlie Tweed (top), Loop © Samantha Moore (right), Altered Landscapes © Juan delGado (bottom left)