This week I have been pondering this online world I visit somewhat and how it shapes who we are and what we do.
Meet the artists
A real treat  was to finally come face to face in the real world with Italian artists and hacktivists, Eva and Franco Mattes, who were over for their exhibition at the Carroll/Fletcher gallery and to take part in a talk on identity.
I have been an admirer of their work since I first discovered them recreating iconic art performances in Second Life:
It was interesting to hear that they had started using the internet in the 90s seeing it as an environment where one could construct alternative identities. It seems quite refreshing given the obsession with self promotion and self mythologisation that applications like Facebook allow ordinary folks today. In 1994 they created a fictional artist called Luther Blissett, whose identity was adopted by hundreds of artists to make artworks over a 6 year period before they killed him off (interestingly none of those involved have since claimed any of the works they made as Luther Blissett).
This also reminded me of a piece by Karen Blissett (whose father incidentally is the fictional Luther Blissett) in the recent Being Social exhibition at the new Furtherfield Gallery, where the artist allowed several random people to access her online social networking identity and pretend to be her. Here's her Many-festo.
Both good reminders that identity is a construction and that if anyone can fake things on the internet it's not just artists we need to be wary of.
One thing that was briefly discussed at the talk with Eva and Franco was the artist's responsibility to the viewer in the online space. And in particular with this work, No Fun (2010):
It's pretty funny – in the 'Candid Camera' way that you're watching people who don't know they're being filmed and don't know that they are encountering an artwork rather than a suicide – and as a viewer who knows the setup you can enjoy being complicit with the artists. However, as one audience member pointed out, how could you ever know what long lasting effect the work might have had on an unsuspecting viewer?
Watching the piece in the context of a gallery or on an artist's website you know it is a work of fakery. By entering that space as an educated arts attendee you are prepared to be provoked, challenged, stimulated etc. If you're on Chat Roulette, apart from most likely knowing to avoid the masturbators, you're unwittingly taking part in an artwork, and one in which you're unlikely to ever know that you did. (Though the participants presented in the film seem to be pretty internet savvy, given that most question the reality of the setup, with several capturing the event on their smartphones and chuckling. I wonder how many people in the end saw Franco's faked suicide through later shares?)
YouTube banned the video on the grounds of 'shocking and disgusting content', so it was clearly deemed too extreme for their vast viewing population. It's shocking true, but perhaps this piece may have made one or two of the participants question the reality they encounter online, which can only be a good thing.
And The New Aesthetic
And in thinking about artwork that questions how we understand the digital world that we've created and that we all inhabit, I particularly enjoyed watching this eloquent presentation by James Bridle on the art movement that he has dubbed 'The New Aesthetic':
James gives some great examples of The New Aesthetic, mixing application of the digital in everyday life, the military, art and retail to examine how embedded it is within contemporary culture (though really it's not so new). Here's a thoughtful response by JJ Charlesworth on the subject.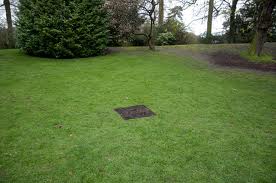 Dead Pixel in Google Earth by Helmut Smits – this gag couldn't have been made 8 years ago.
Very 'new aesthetic' – how filmmkaers are looking to recreate digital imperfection in their work, and can easily do so now with software applications:
I blame CG whiz kid David O'Reilly for starting the trend:
The artworld and the digital
Finally, I've been thinking about how the UK's visual arts scene embraces the digital having been at the National Summit for the Contemporary Visual Arts Network, where there was little acknowledgement of the digital or the online realm by the visual arts representatives.
Will Gompertz tried to provoke the artworld, focusing on the concerns of the 'Artworld' with a big A (White Cube, Frieze Art Fair, Baltic, big gallery players) – ethics of taking money from collectors to stage shows, playing it safe with the programming (which if you look at the big shows during London 2012 is undeniable). Then when he challenged curators in the room to admit that no one was really bothered about bringing in new audiences but merely put on shows for other curators, no mention was made about how more forward thinking arts organisations are trying to use the digital realm to engage non-arts audiences. Even the Arts Council has jumped on this bandwagon with recent funding schemes – the Digital R&D for arts & culture, and 'The Space' – I'm not even going to start discussing the problems with either of these or the general lack of coherent digital strategy from the BFI or Arts Council…).
If half the world's population doesn't go to galleries or museums, why aren't more galleries going to the world? (Naturally online overlord Google is already pondering this with its Art Project). There was brief mention of the digital context for art and engaging audiences digitally (Twitter), and a brief comment from an audience member noting 'a concern around the quality of art in the digital space' which wasn't addressed by the panel so I'm not sure what the concern was. In response I'll say it's like visiting group exhibitions, and like most things online and offline, 90% of everything you see is likely to be rubbish (Sturgeon's Law), so why expect art online would be any different?
Though cultural audiences are still quite hesitant about interacting with art in the online world:
"In general, people feel they need credible assistance from trusted cultural brands such as the National Trust and British Museum to help them decide which experiences to look into. These trusted brands are particularly important for older audience members who tend to be concerned about online security." Digital audiences: engagement with arts and culture online, MTM London
So artworld are you ready to acknowledge and engage with discussions around The New Aesthetic, and look to guide audiences through the digital sphere to interact with your artwork? Or do we need another debate about it?