I am delighted to share that after seven months of R&D and 18 months of production, Silent Signal is now live! Silent Signal is an interdisciplinary arts project that I have been producing at Animate. It brings together six artists and six scientists to create animated artworks that explore cell biology, genetics, immunology and epidemiology. It's been a brilliant couple of years working with a great group of creative and collaborative artists and scientists, and such knowledgeable and supportive consultants and partners.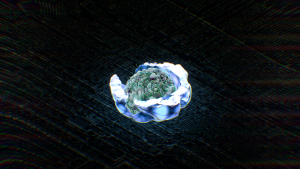 But it's not over yet. The Silent Signal artworks are currently in exhibition at QUAD in Derby until 6 March and are viewable online. There is also a wealth of content online – interviews with the collaborators, articles by writers from the fields of art and science, and science resources linked to the A-Level Biology syllabus. In Derby there will be a workshop run by Genetic Moo, a talk by scientist Dr Megan MacLeod (University of Glasgow) and a symposium at the University of Derby that brings artists, curators and scientists together to explore the benefits and challenges of interdisciplinary collaboration.
And it doesn't end there… there are also events and exhibitions happening in Birmingham, Dundee, and near Cambridge, and there are more events still to be confirmed at other UK and international locations. There is plenty of opportunity to connect with the project in the real world and to loudly explore its themes.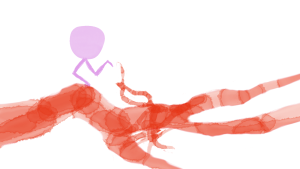 Silent Signal is devised and produced by Animate Projects and is supported by a Wellcome Trust Large Arts Award and the Garfield Weston Foundation.
Images: Battle of Blister © Genetic Moo (top), Immunecraft © Eric Schockmel (left), Loop © Samantha Moore (right)